7:55

Bell Rings

8:00

Tardy Bell Rings
Instruction Begins

10:55-11:25

Kindergarten Lunch

11:35-12:05

1st & 2nd Grade Lunch

12:15-12:45

3rd & 4th Grade Lunch

3:15

Car Rider Bell

3:30

Bus Rider Bell
OFFICE HOURS: 7:30 a.m. - 4:00 p.m.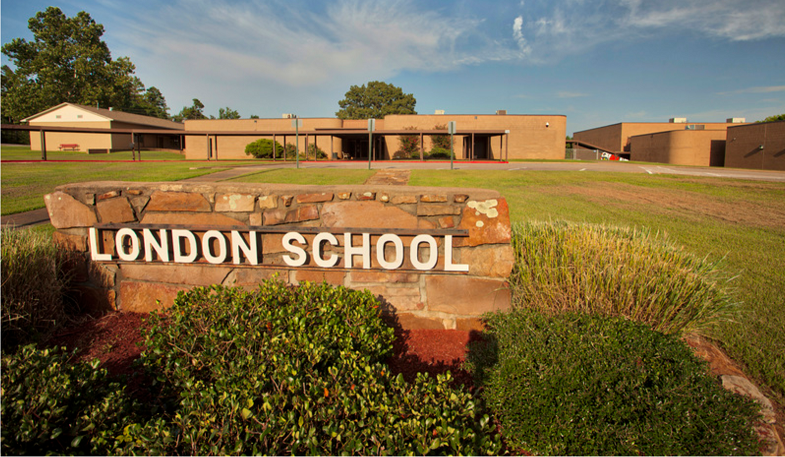 London Elementary is proud to be the smallest elementary school in the Russellville School District. Our mascot is the Tiger, and we are a Tiger family! When you first enter our campus, you will immediately sense a warm, caring, family atmosphere. The Tiger family bond is one that stays forever! We have personal connections with every student and every family. Our school has the best of both worlds...a small school environment with the resources of a large district! We are one of six elementary schools in the Russellville District. London is a K-4 school with an on-campus pre-K program. Our enrollment is 175 students with an average class size of 16.
The staff at London is committed to the development of a professional learning community where student success is our focus. Classroom teachers use common planning periods to plan instruction that will provide the very best educational experience possible. Our priorities are Literacy, Math, Science, Social Studies, Learning Community, and Wellness. Teachers incorporate research-based strategies as they plan instruction utilizing Arkansas State Standards. Student progress is monitored through regular assessment. Each week students receive services from specialists who provide instruction in art, music, library media, science lab, and physical education.
We have a school wide Title I program which is coordinated by our Title I interventionist, Sonya Loop. Title I is a federal program that provides funding for reading/math services to students and professional development activities for staff members.
Whole group and small group literacy instruction based on the Science of Reading is implemented in every grade level. Instructional assistants work under the direct supervision of certified teachers to assist in helping students work on standards at each grade level. Eureka Math is our math program. Phonics and Word Study are also a part of students' instruction that focus on learning sounds and how words work. Our students also enjoy project-based learning with our Project Lead the Way science program.
The teachers and staff at London are dedicated to providing a positive and successful school experience for all our students. We believe that parental involvement is a key element to student success. We encourage parents to visit, volunteer, and become involved in school activities. Through your involvement, cooperation, and open communication with the school, we look forward to partnering with you to give students every opportunity for success.
We believe both the school district and the community can take pride in London Elementary School. We are proud of where we are and where we are going. We extend a welcome to all to come and visit our school.