Exciting news this week! U.S. News and World Report named London Elementary as one of the top 30% of elementary schools in Arkansas! London Elementary...Excelling Every Day in Every Way!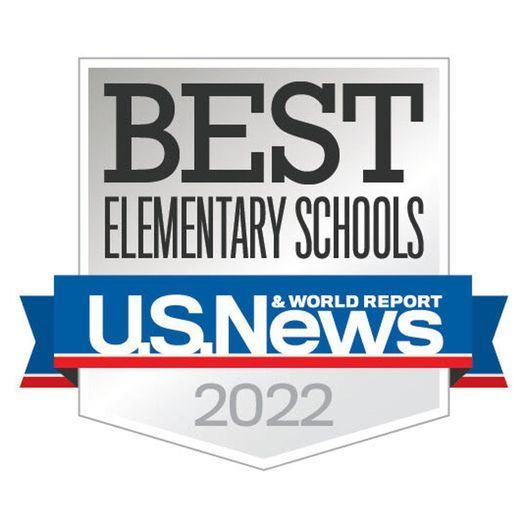 Thank you to those that have been selling the Domino's Pizza cards for our school fundraiser. Domino's contacted us today and told us that if we have 100 cards sold by Friday they will give the top seller a $50 Amazon gift card! Additionally, every student that sells 10 cards will get to slime Mrs. Malin or Mr. Cowell. We need this fundraiser to be a success so that there is money to take field trips, provide snowcones on field day, fund classroom parties and much more! Thank you in advance for your support!
Our Tigers are loving the sensory paths we have on our playground this year! A huge thank you to our community partner JBS Pork for their donation that made this possible!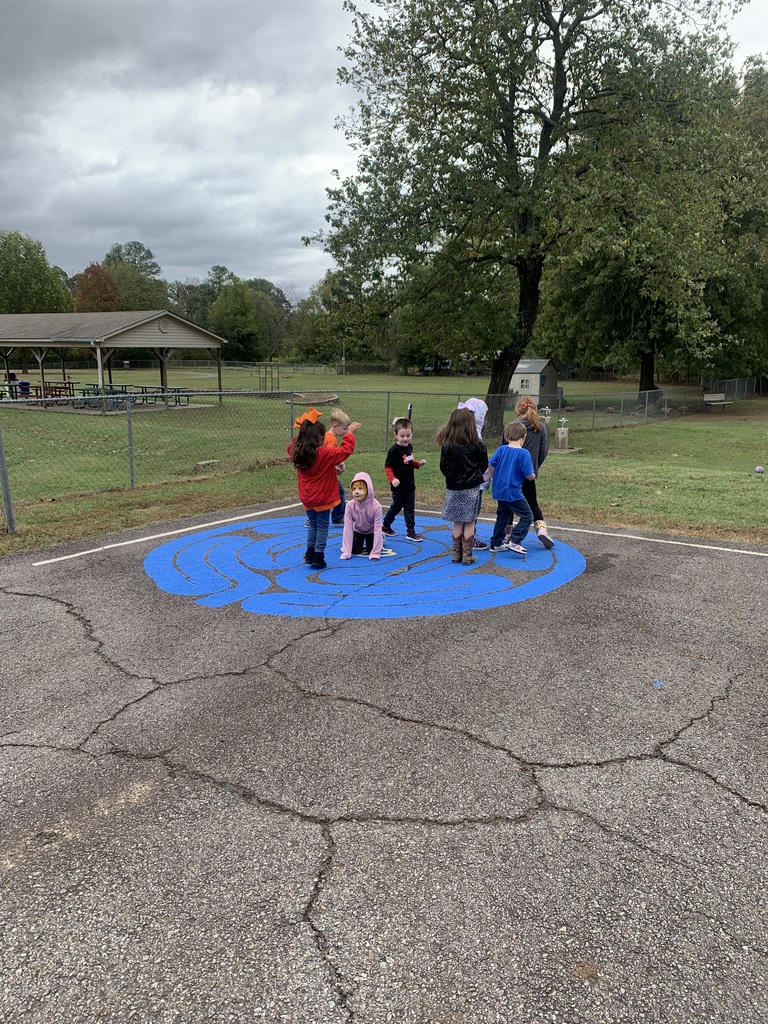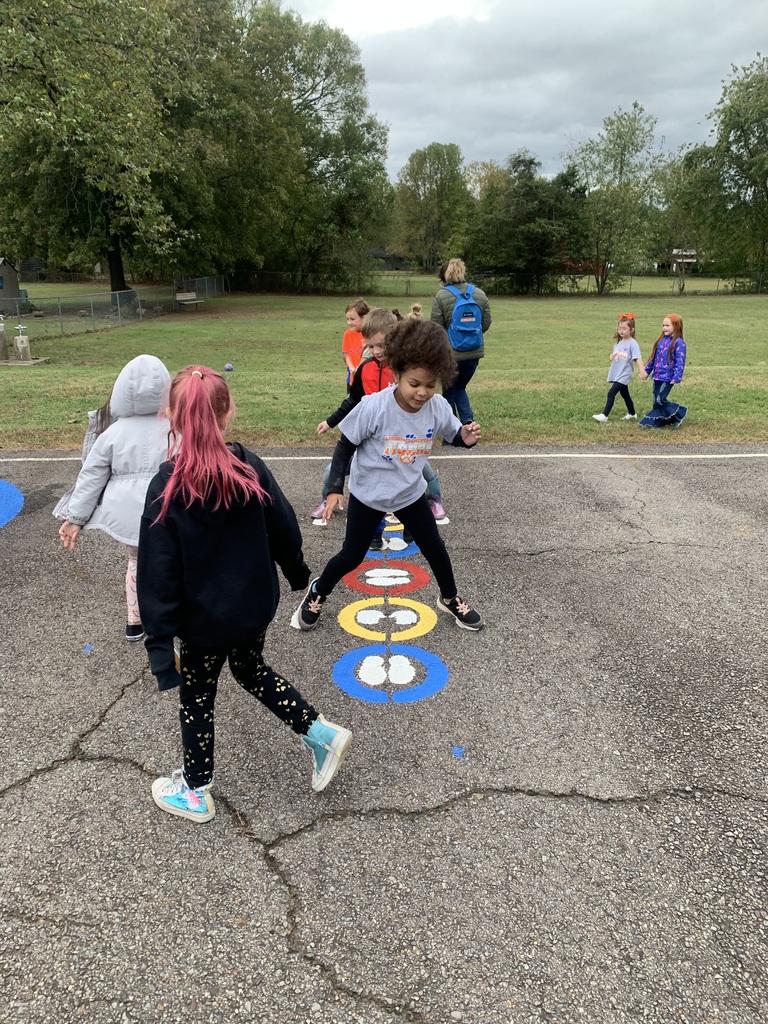 The third grade kickball tournament scheduled for tomorrow has been moved to Cyclone Stadium due to muddy fields at London. The buses will leave London at 9:00. The tournamentt will begin at 9:30. Check your Class Dojo messages for more details.
Our first quarter awards assemblies will be virtual. Our goal is to have them in-person during the second semester based on current COVID data at that time. Teachers will send out links to view the assembly virtually. Kindergarten: Fri. Oct. 29th - 1:30 p.m. 1st Grade: Fri. Oct. 29th - 12:45 p.m. 2nd Grade: Fri. Oct. 29th - 10:45 a.m. 3rd Grade: Thurs. Oct. 28th - 8:45 a.m. 4th Grade: Fri. Oct. 29th - 2:30 p.m.
The Book Fair is full of great books for your home library! Students can shop before school or during their library time. Parents and adults can come into the school during these times to shop: Monday, October 25th during P/T conferences 2:00-8:00 Tuesday, October 26th between 2:00-3:00 Thursday, October 28th between 4:00-5:00 While you are there, vote for your favorite class pumpkin by placing change in the bank by the pumpkin you want to vote for! Teachers will get to use that money to shop for books for their classroom.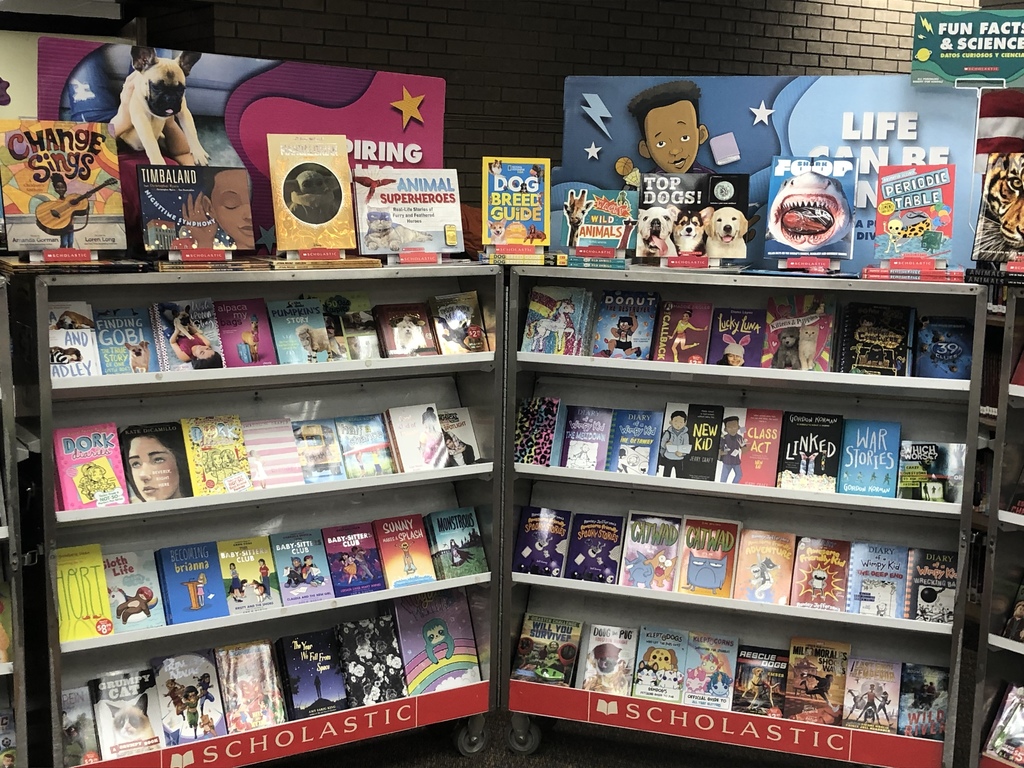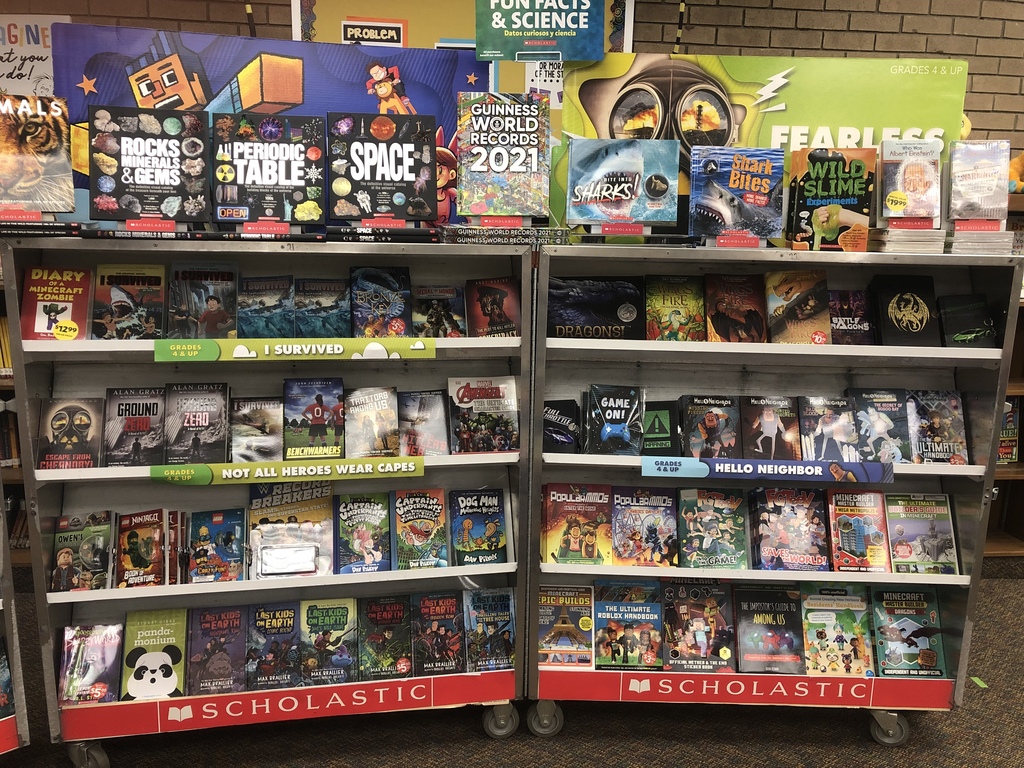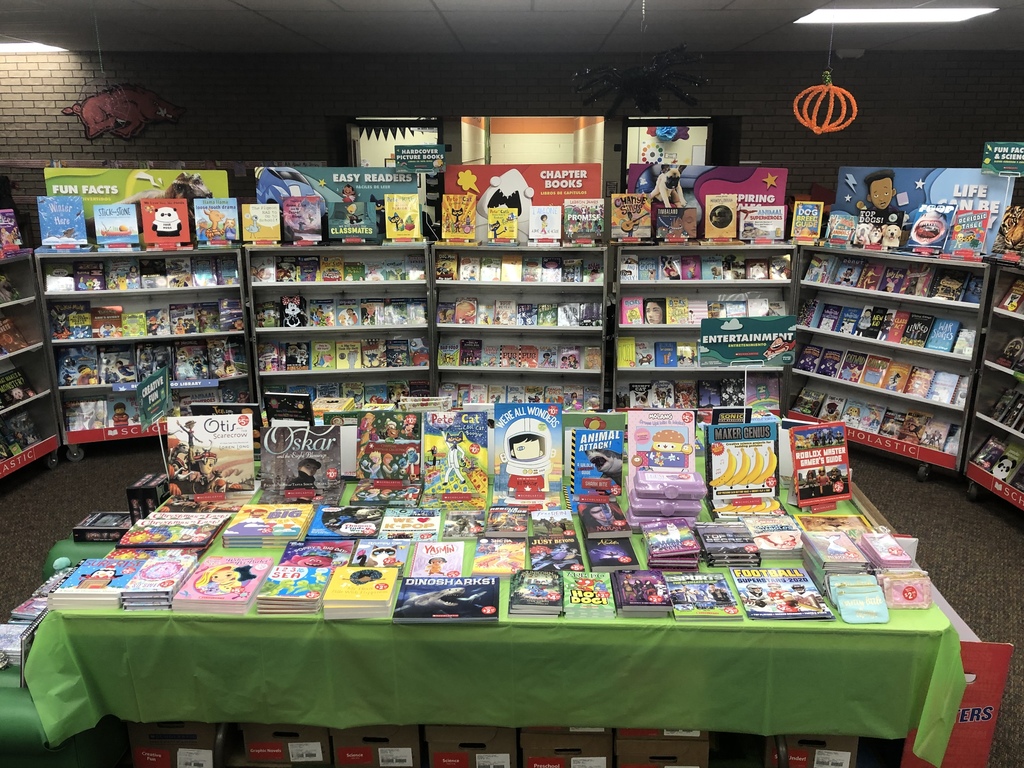 Red Ribbon Week this week!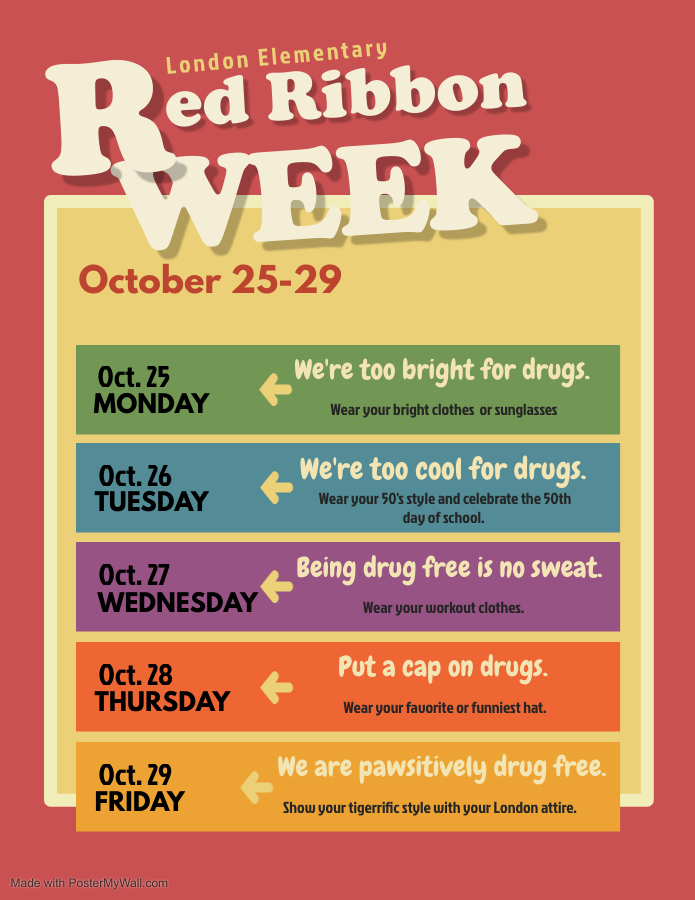 It was a fun night at our Drive Through Trunk or Treat! We love our Tiger families!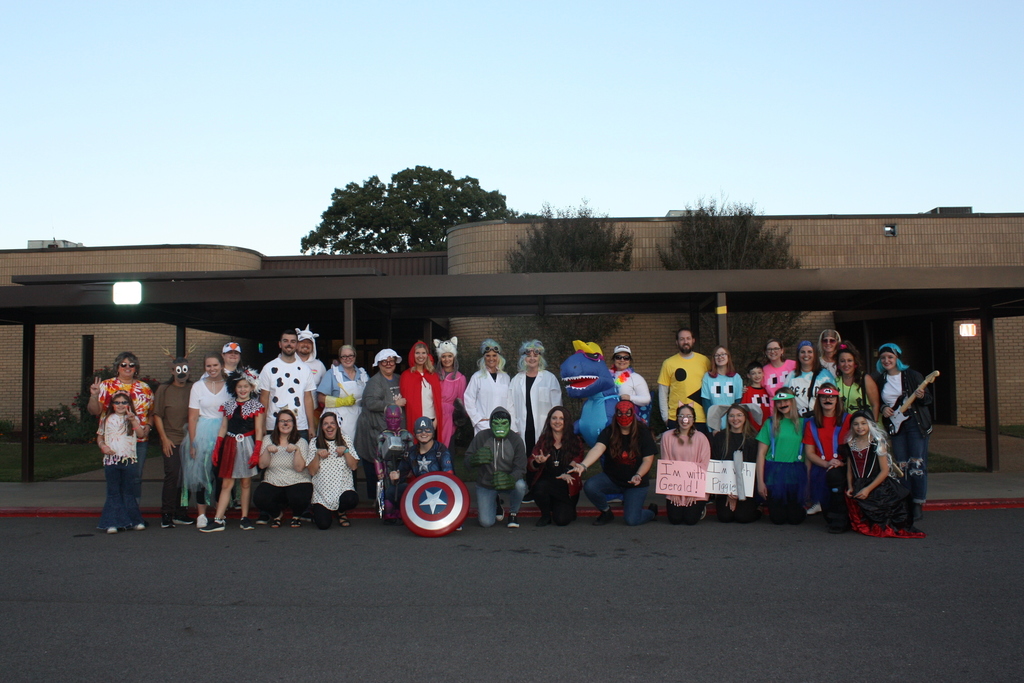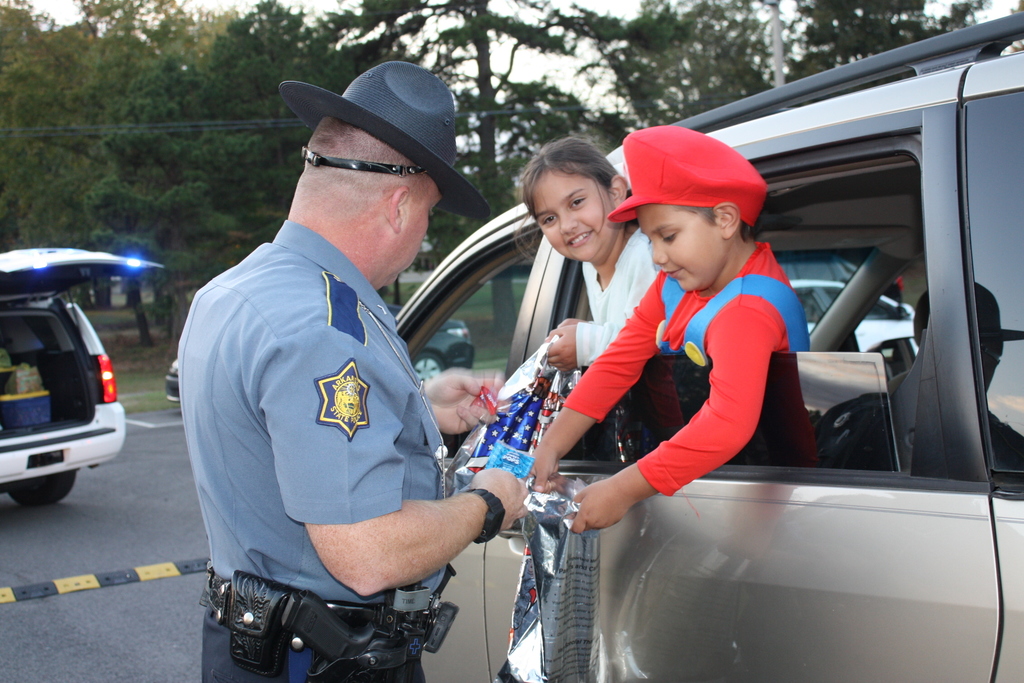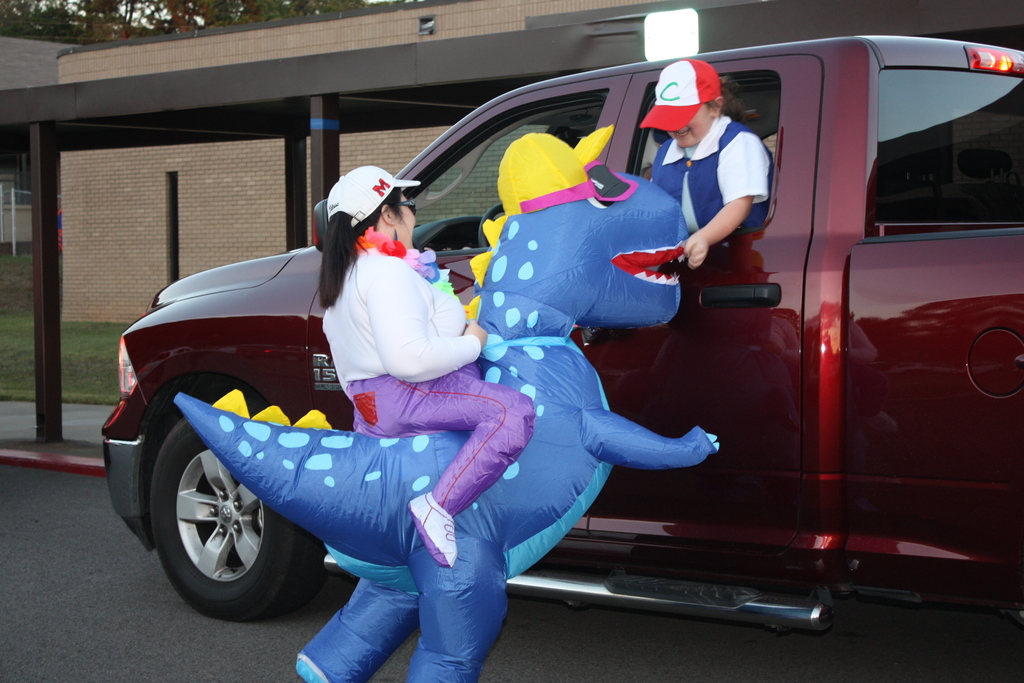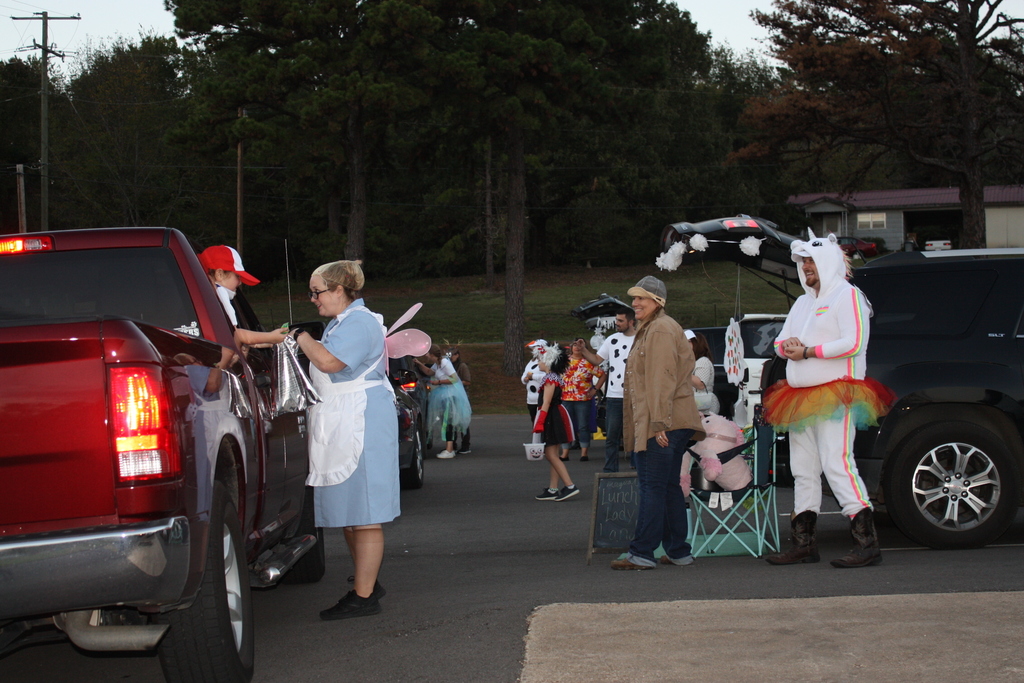 Drive Through Trunk or Treat for all past, present, and future London Tigers!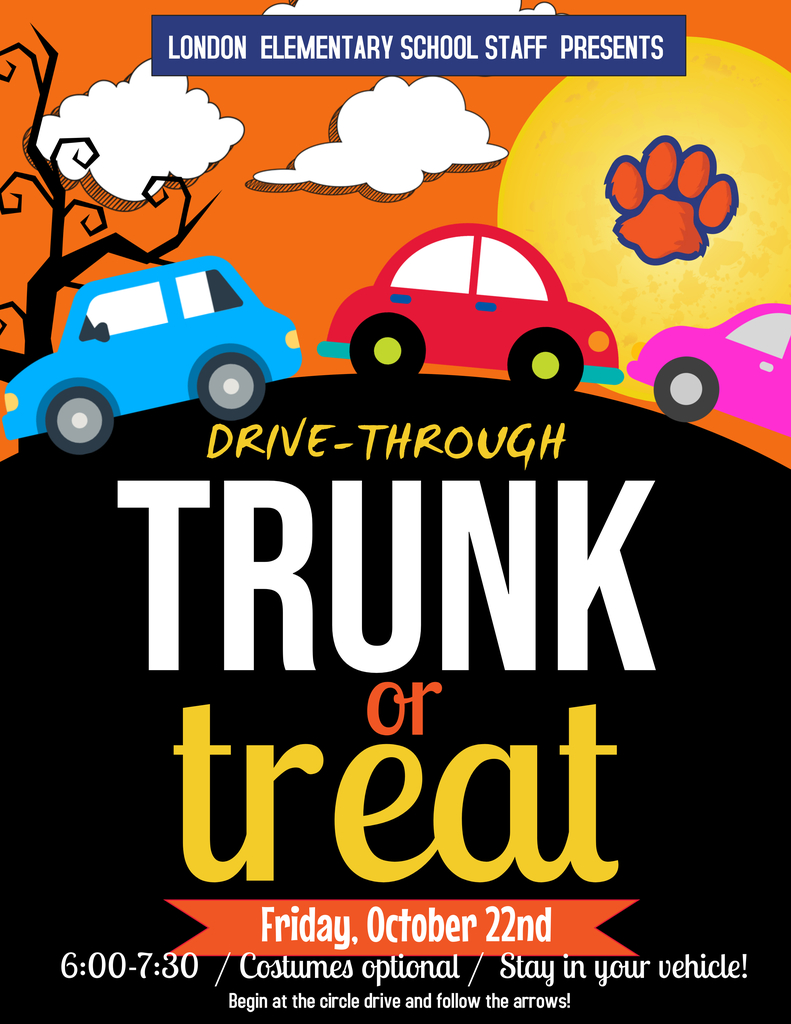 Tomorrow is the final day to order our school shirt for this year! The company will not allow us to extend the deadline at all. Each K-4 student will get one shirt purchased by PTO to wear on school trips that will stay at school. Ordering is for any additional shirts you would like. Here is the link to order. It is also on our school Facebook page.
https://londonelementary2021.itemorder.com/sale?read_message=true
Our October Student of the Month is Yvette Langford! Yvette is always patient, kind, and helpful to others. She participates all the time and is engaged in class. She is on task both in the hallway and in the classroom. Yvette is respectful and responsible. She is a good role model and a leader!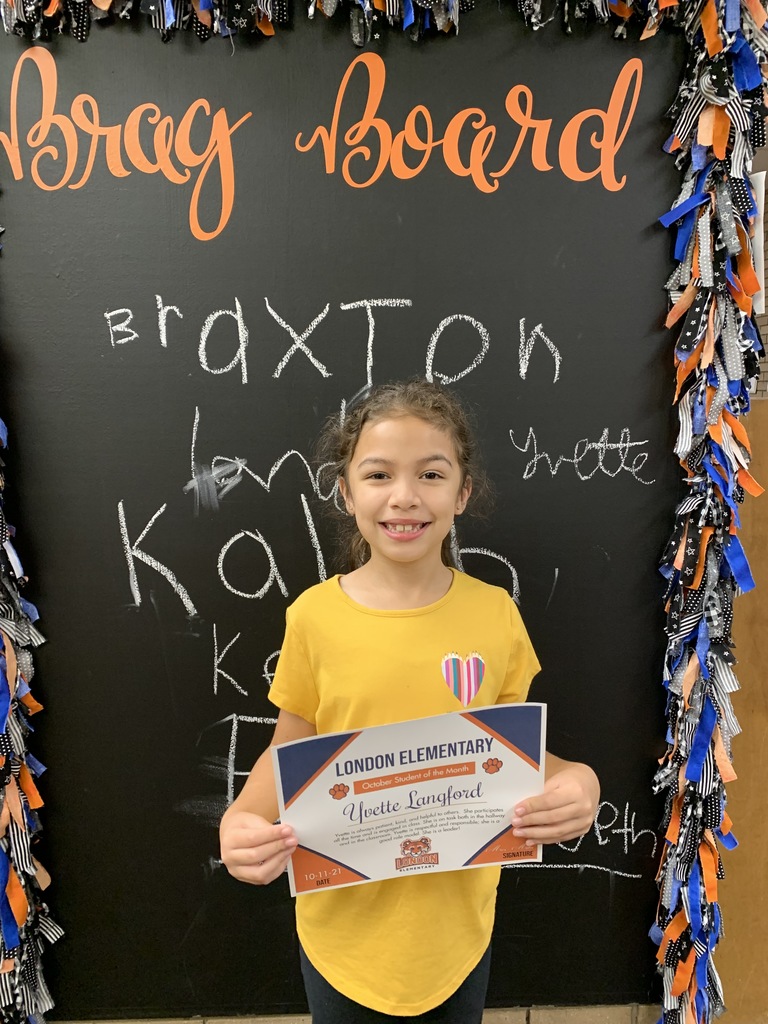 Landon Thomas is the most recent Tiger to sign our Brag Board! He showed flexibility when he turned a problem into a challenge. He won that challenge within minutes!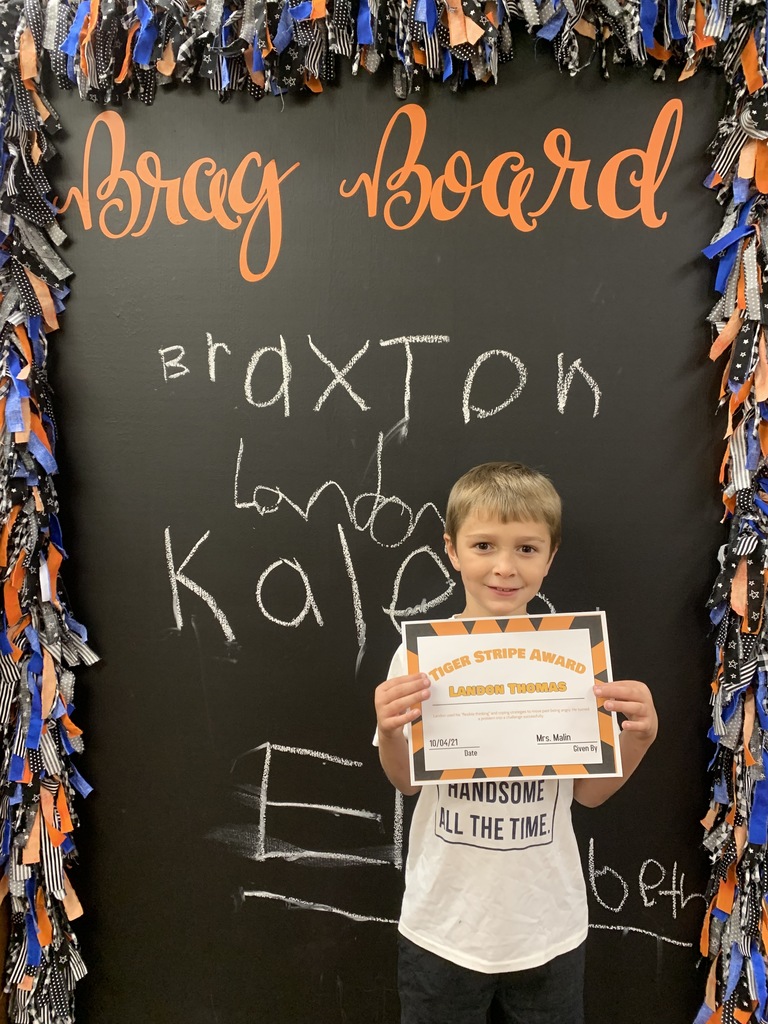 October 2nd was National Custodian Appreciation Day. However, Mrs. Bobbie deserves this every single day! Thank you, Mrs. Bobbie, for taking care of us and doing so much to keep our school clean and ready for our Tigers to learn! We appreciate you!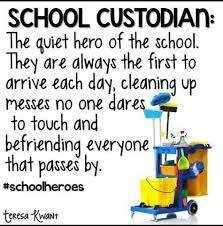 Community event is taking place on our campus until 3pm today! Bump and jump, games, balloon animals, face painting, and grilled hot dogs! In the gym, there is so much food, including Tyson chicken strips, waiting to be given away to anyone! Mrs. Malin has even been down to get chicken and other food to take home to her family! Come join in on the food and fun!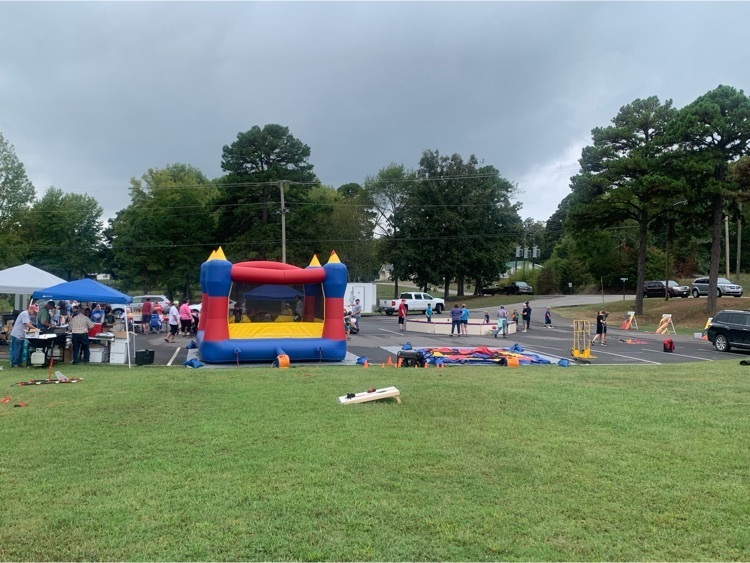 Happy birthday Tigers! Today we celebrated all of our September birthdays.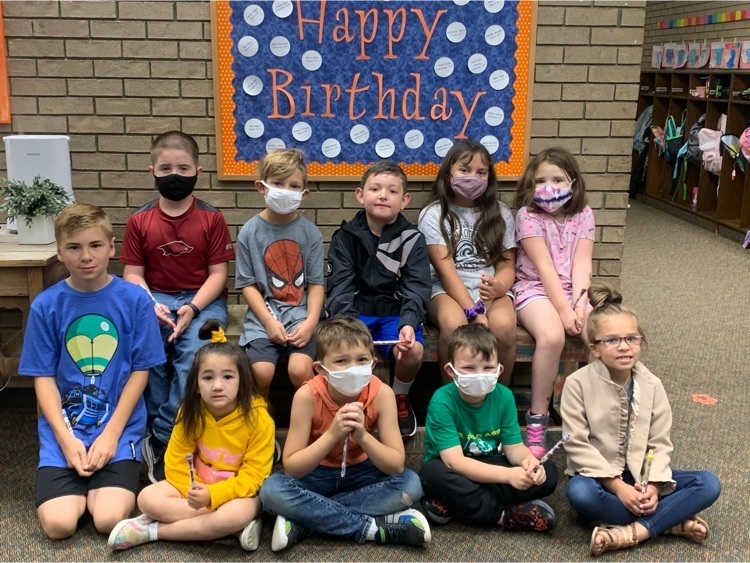 Today we are bragging on Elizabeth Hall! She saw someone sitting all along during recess. Elizabeth went over to check on them and invited them to play!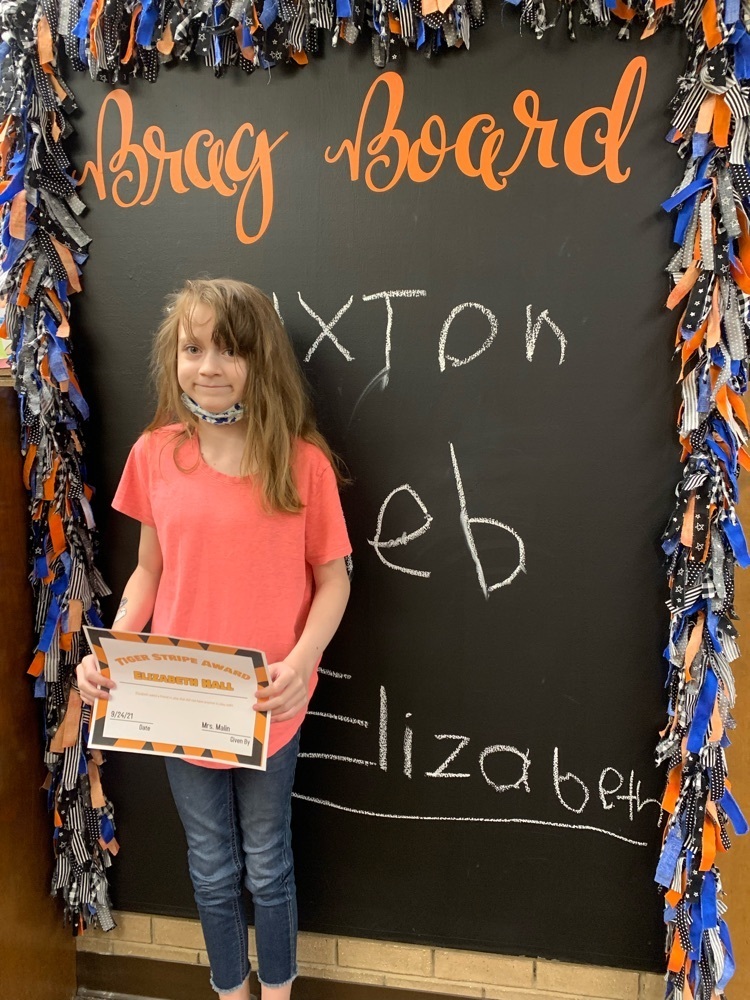 Third grader Kaleb McCreary signed the brag board today for rocking a math exit ticket, showing mastery of the math lesson objective!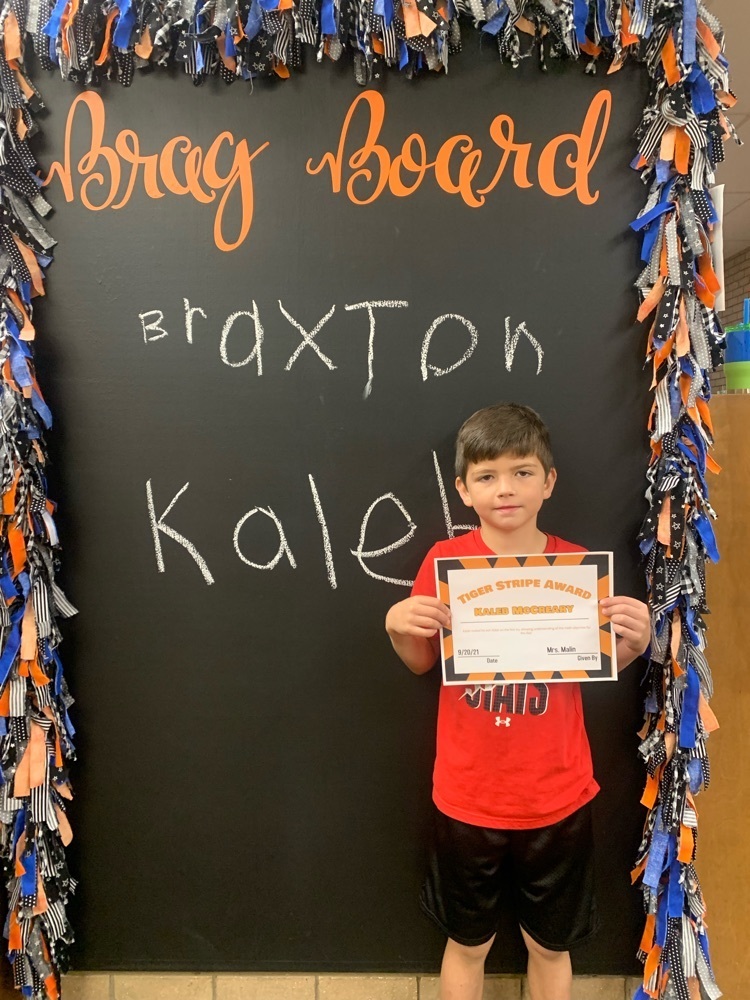 Our instructional facilitator, Jonathan Livermore, is our September Employee of the Month! Here's what staff members said when nominating him: Jonathan is truly invested in making us better for our students. He is wise, kind, real, and very supportive of our needs. He has gone above and beyond to help wherever he is needed. Jonathan has done an amazing job at his new role. He works tirelessly for teachers and students. Jonathan is very resourceful and is a problem solver. He is a positive influence on all teachers and all students!