REMINDER: Parents must pick up their student's medication from their school nurse by the last day of school/last day of attendance! Any meds left will be destroyed after the last day of school if not retrieved.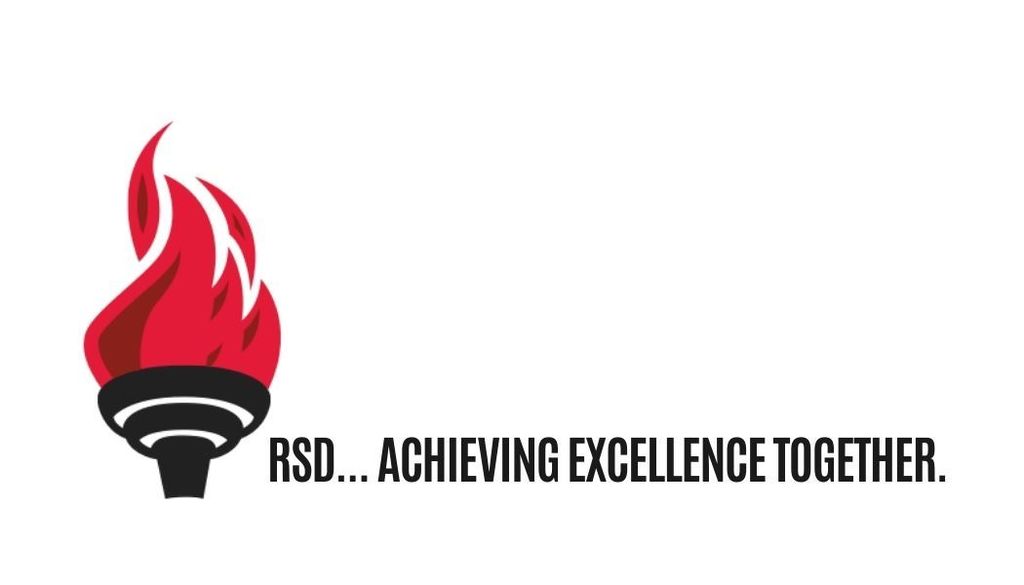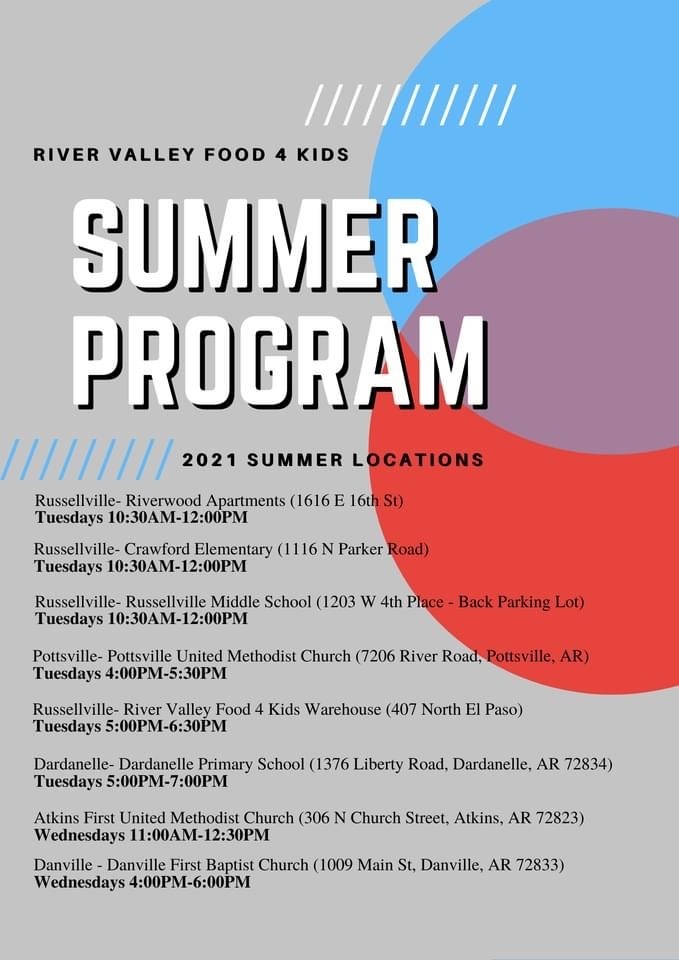 Field Day 2021....One of our Tigers summed it up best when she said, "This is the best day of my life!" Thank you to Coach Mo for planning and organizing a fun filled day! Thank you to Aramark for grilling hamburgers and hot dogs along with Tropical Sno for the sno-cones! Thank you to our volunteers for donating supplies and your time! 💙🧡🐯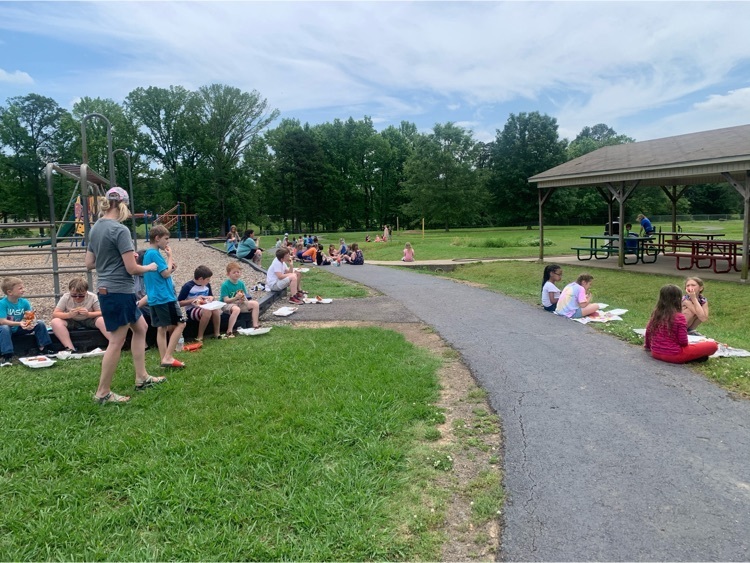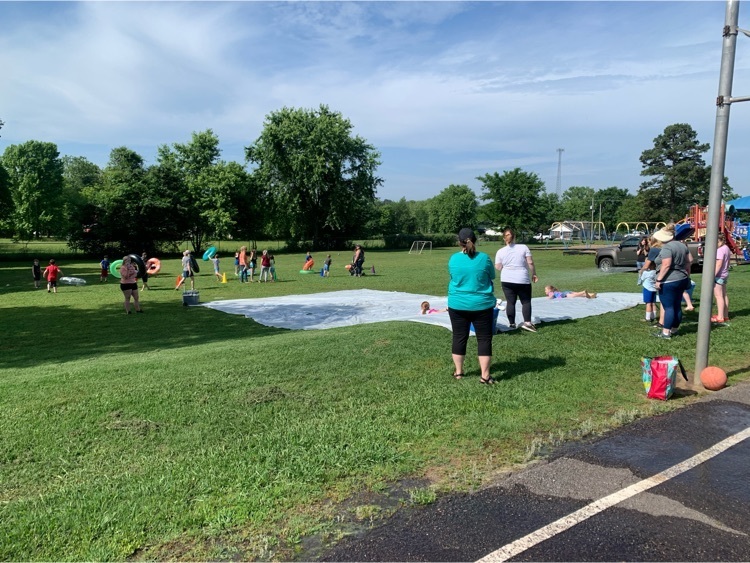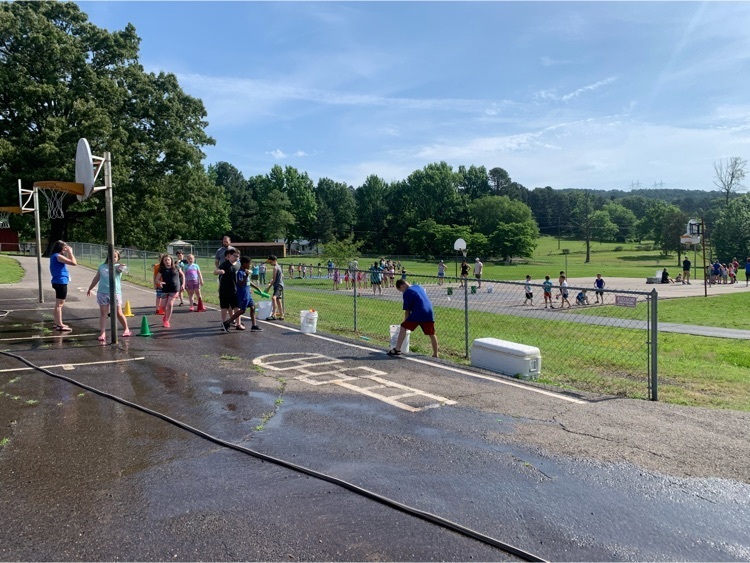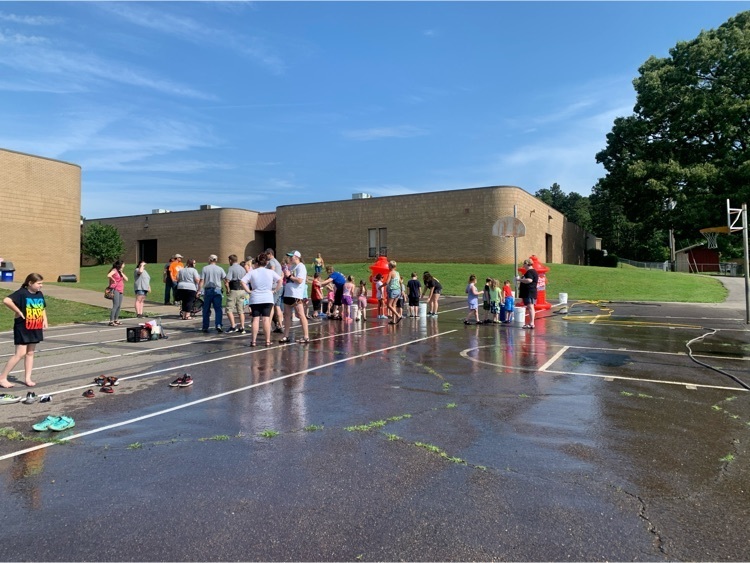 Last week of school events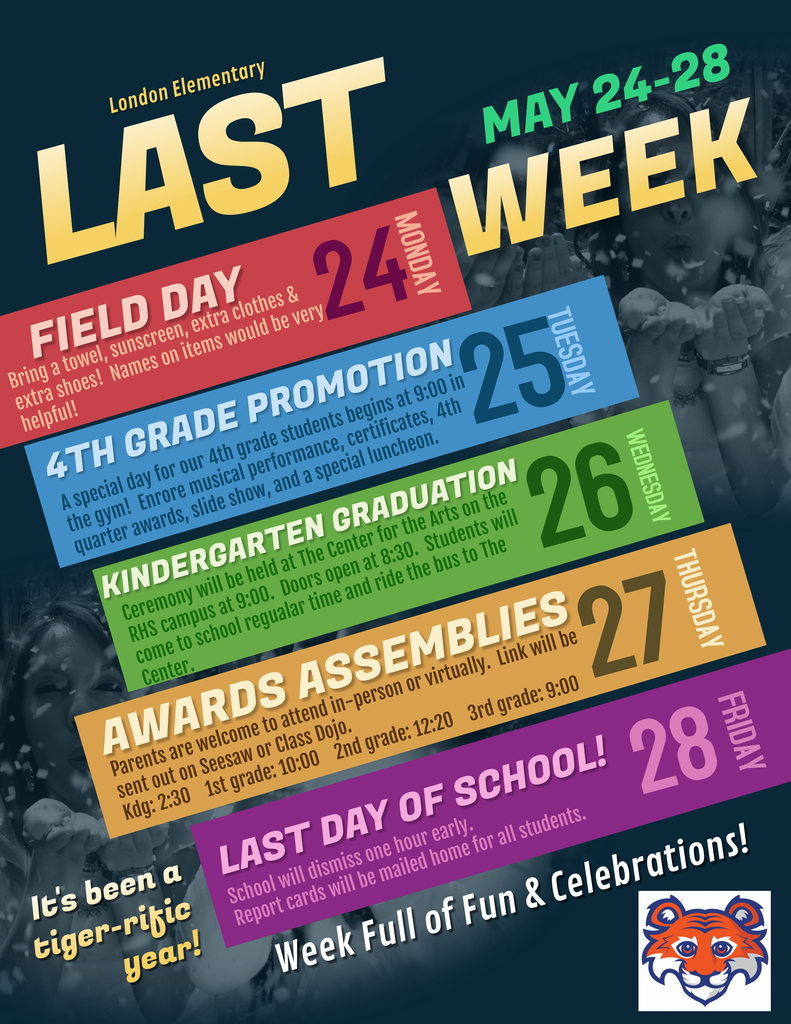 REMINDER: Russellville schools will dismiss an hour early this Thursday, May 20th. For more information please contact your child's school.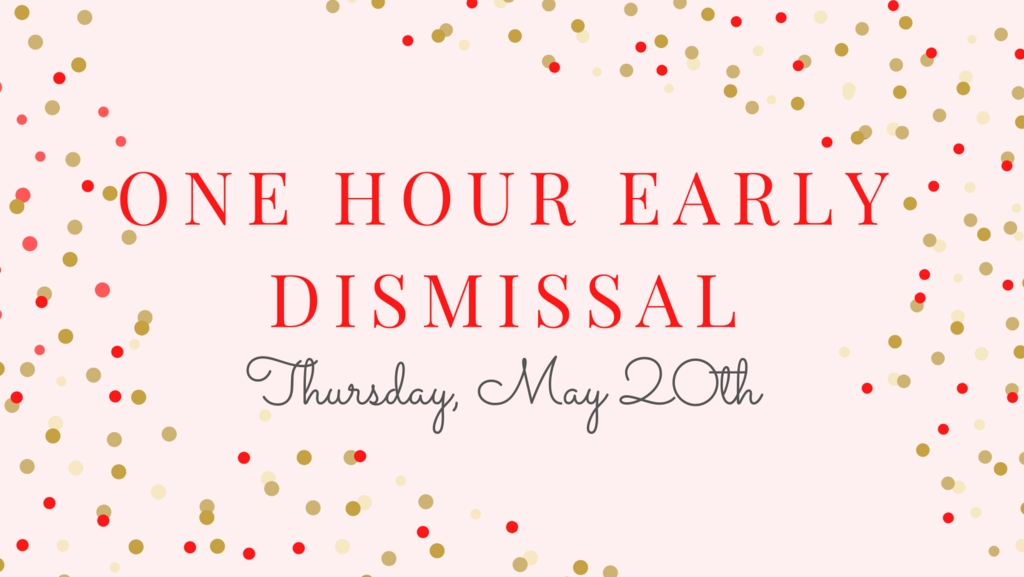 Free summer tutoring available for any London Elementary student!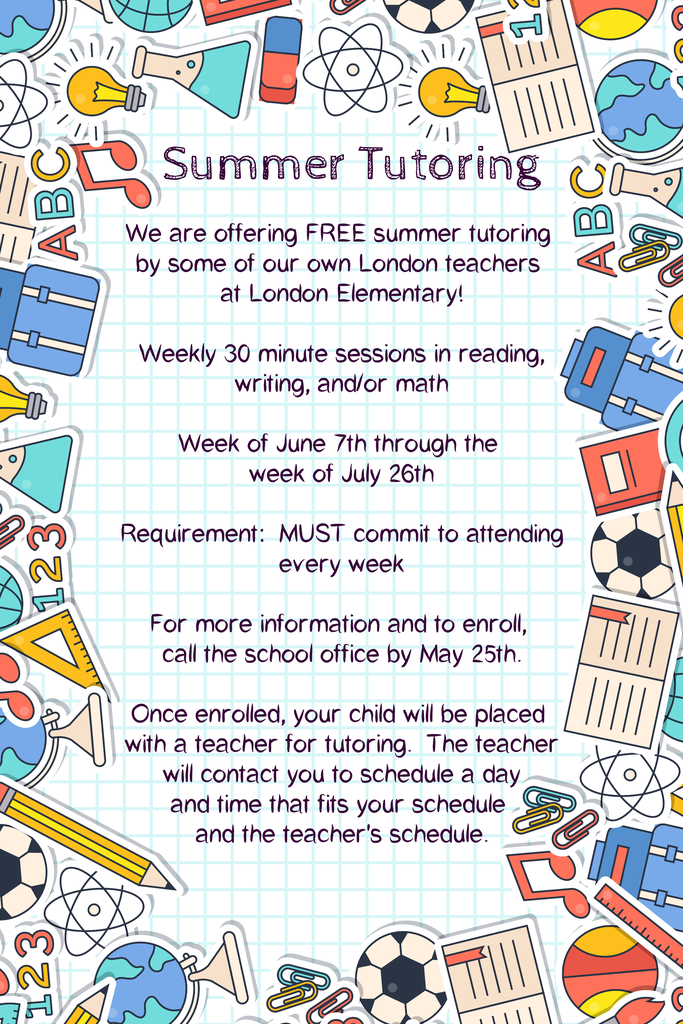 There are just a few days left to register for kindergarten! Registration ENDS May 3rd! Don't forget that we have afterschool care just for our London Tigers every day until 6 pm! For more information or to register online, go to
www.rsdk12.net/page/enrollment1
Those registered by May 3rd can attend our special event, Welcome to Tiger Town, just for new kindergarten students and their parents! Our office staff will call you the week of May 3rd to schedule your time. We can't wait to meet our new Tigers!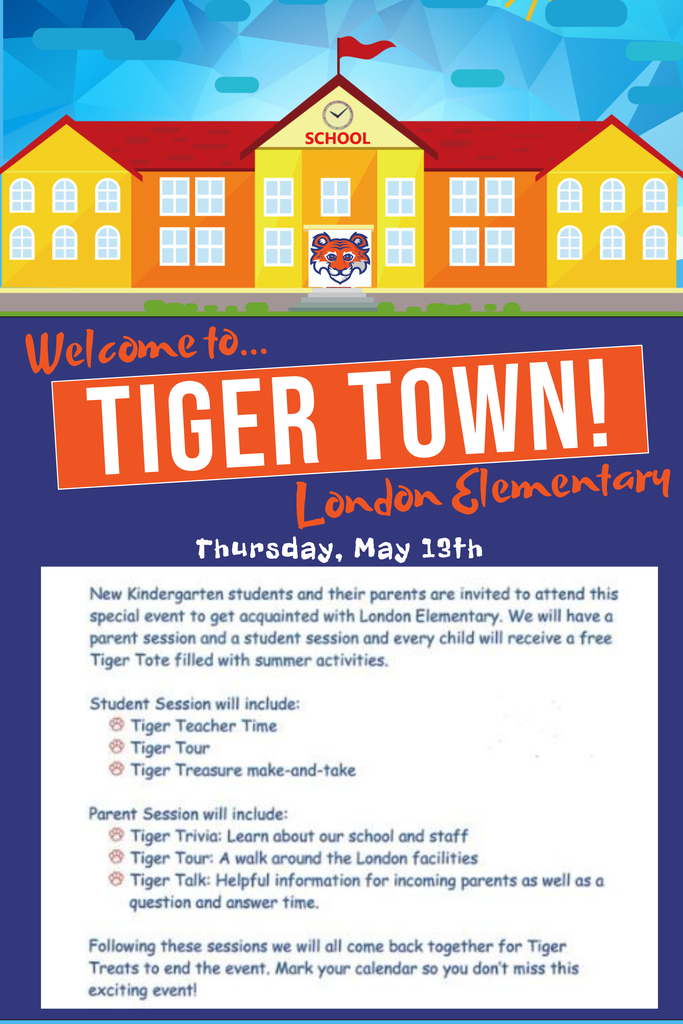 May Calendar Events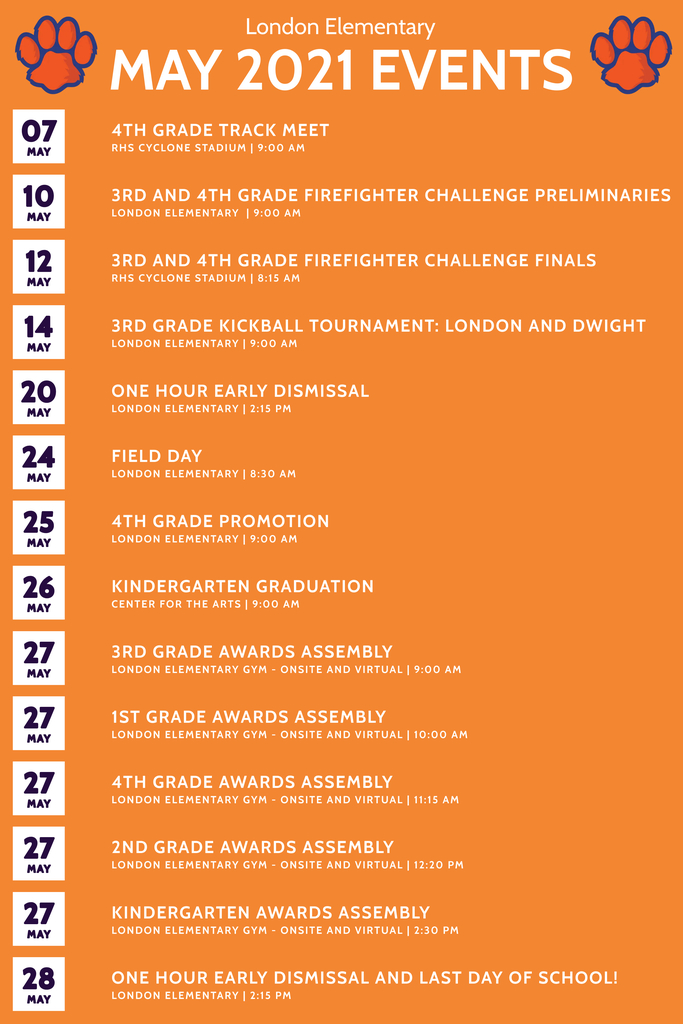 2021 Senior Walk information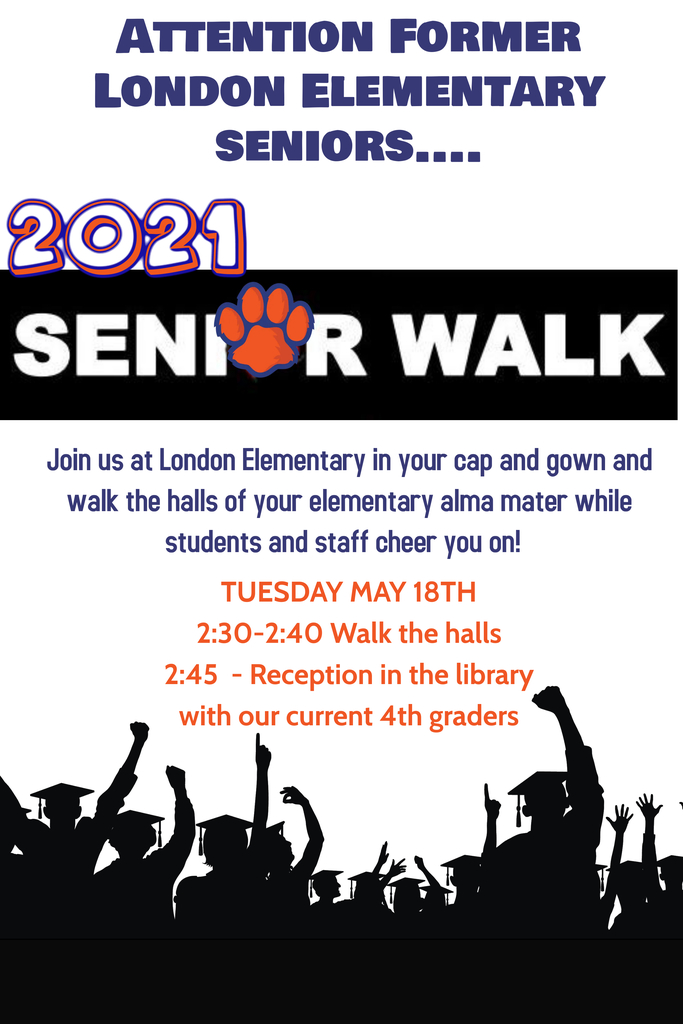 Our Drive-Through Family Night was a success! Thank you to First Security Bank for donating hot dogs and grilling our dinner! We love our Tiger families!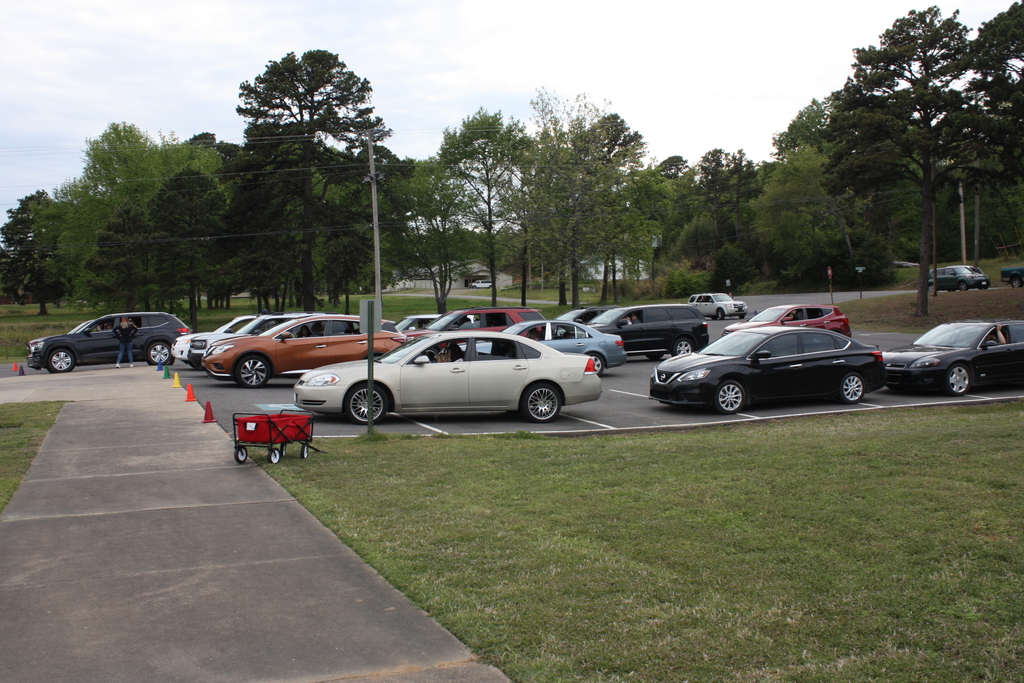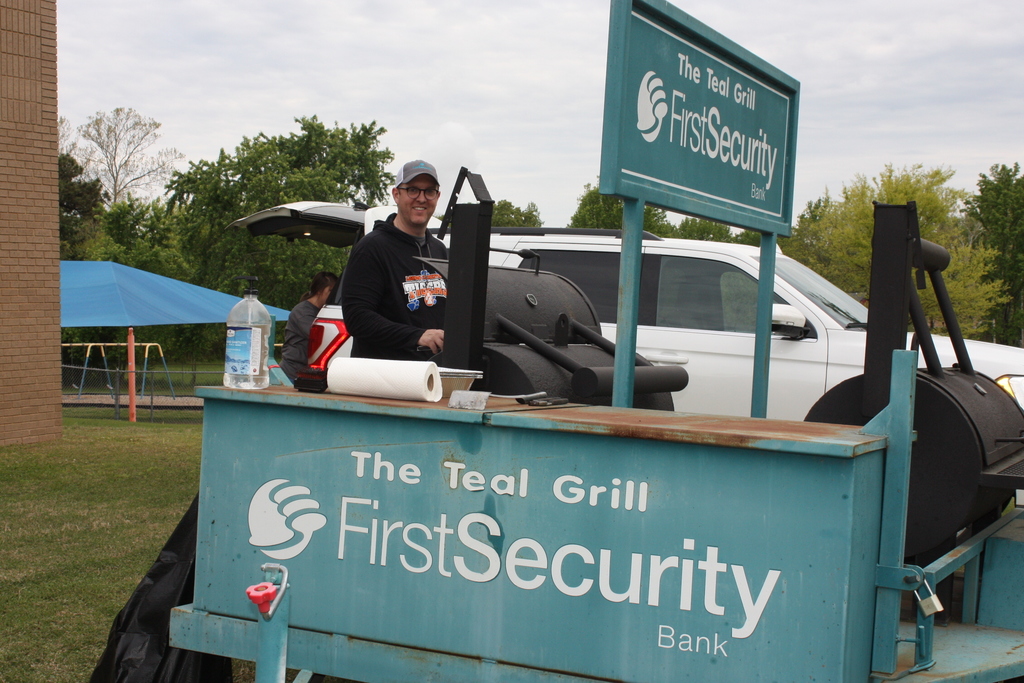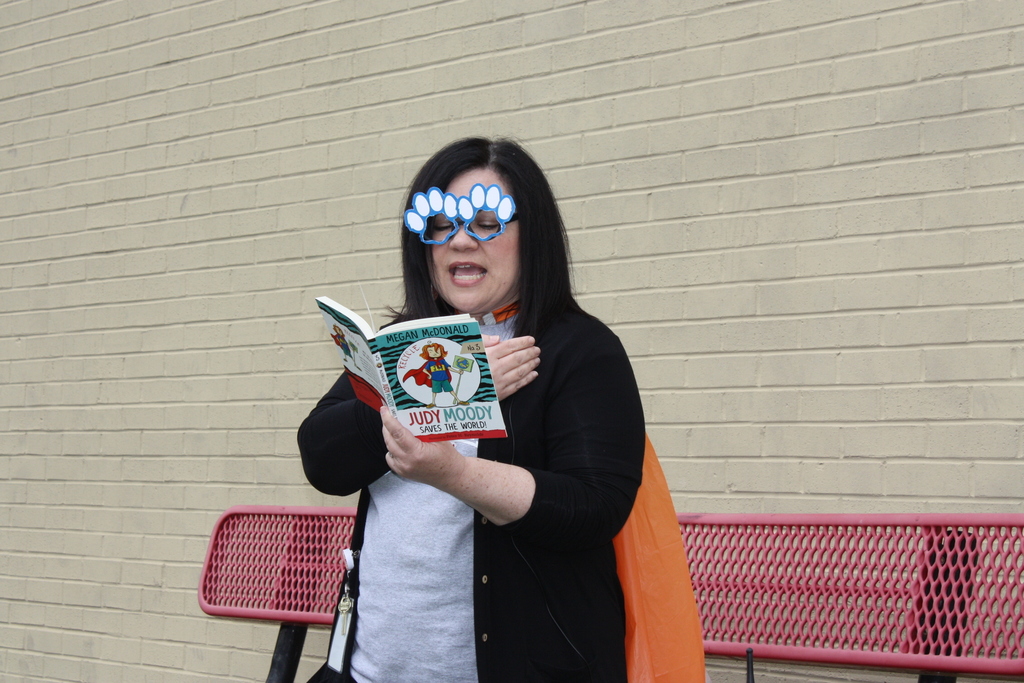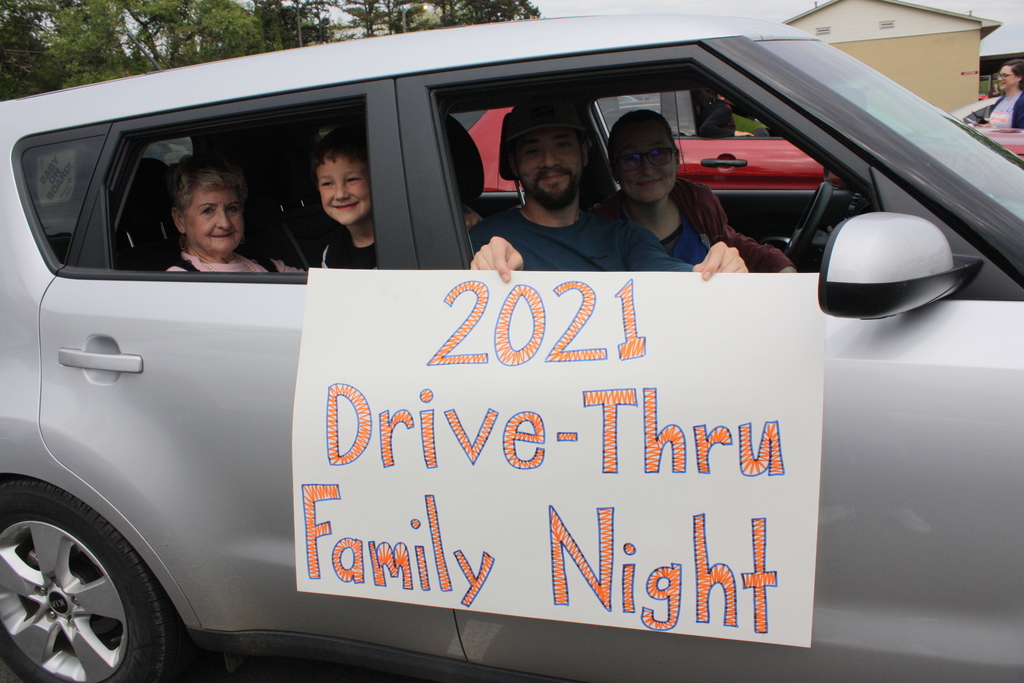 RJHS Mini Cheer Camp is coming up soon! Grades K-6 are invited to participate in two practice days, May 27th & 28th, and then perform on Saturday, May 29th. For more information on registration please contact Coach Riley at
Bri.Riley@rsdk12.net
.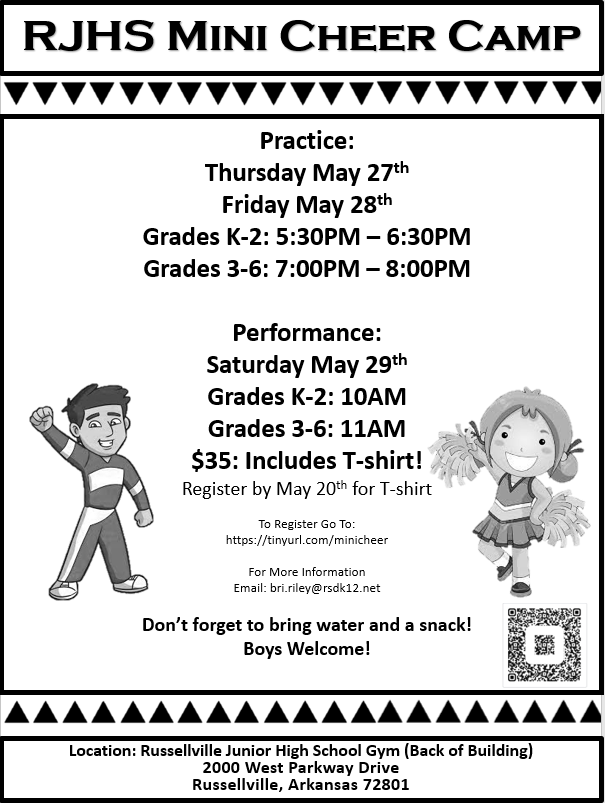 Kindergarten registration is happening now for those students who will be 5 on or before August 1st!
https://rsdk12.net/page/enrollment1
Even if your child is in our preschool, you will still need to register for kindergarten. Don't miss out on getting your child a spot at London! (We filled up in kindergarten this past year!) Need help or have questions? Come by or call Rychelle and Elizabeth in the office and they will be happy to help you! 💙🧡🐯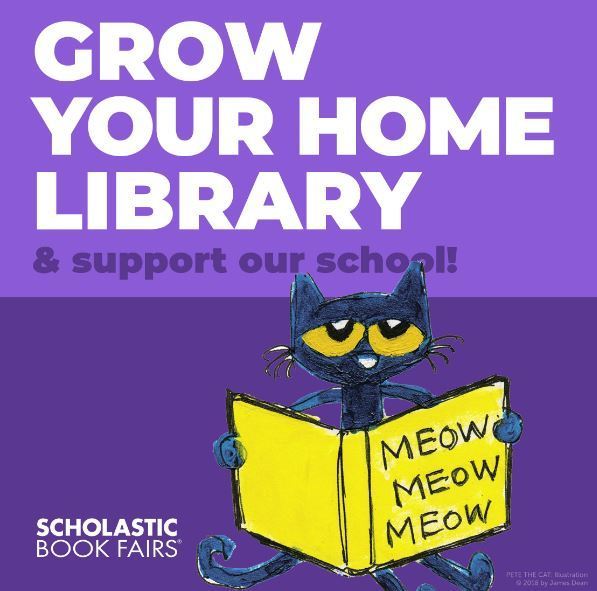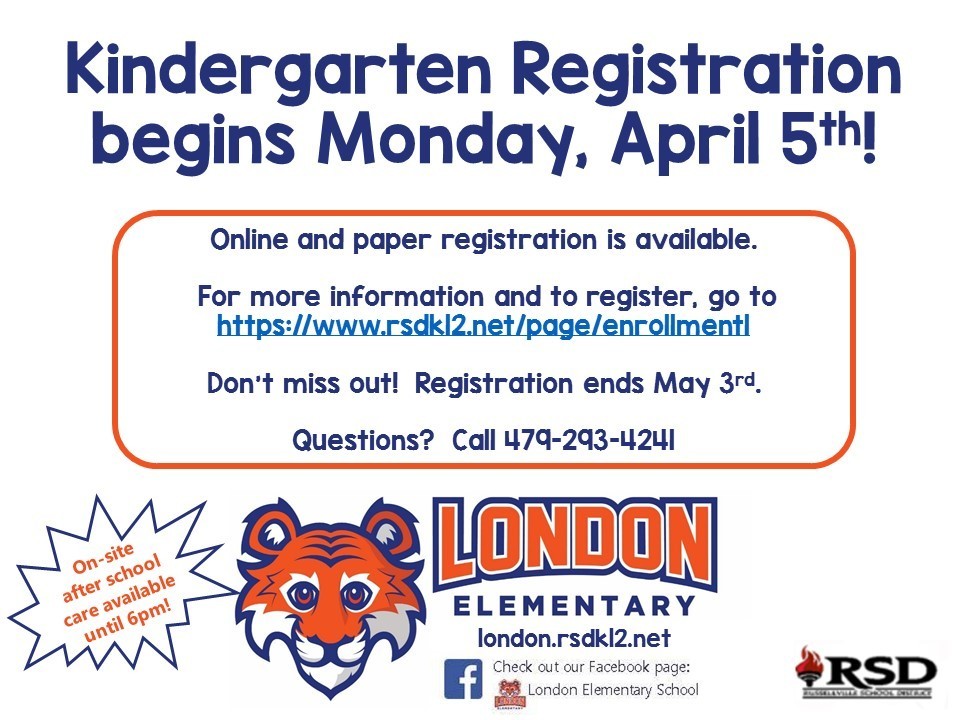 Mark your calendars for these dates in April!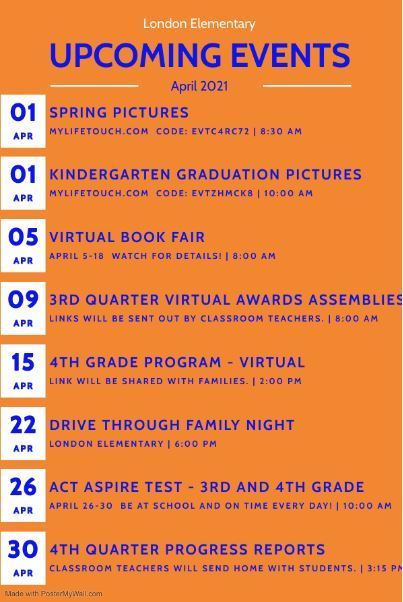 Have you visited our Enrollment page? We have one page for kindergarten, preschool, and virtual learning enrollment, as well as registration for new and returning students! You can also find important documents and instructions. Check it out!
https://www.russellvilleschools.net/page/enrollment1
*The deadline for RSD's virtual learning option is fast approaching! Register your student by March 31st!
Every day is a sunny day when surrounded by these rays of sunshine! We've missed our Tigers and can't wait to be back together as a Tiger family tomorrow!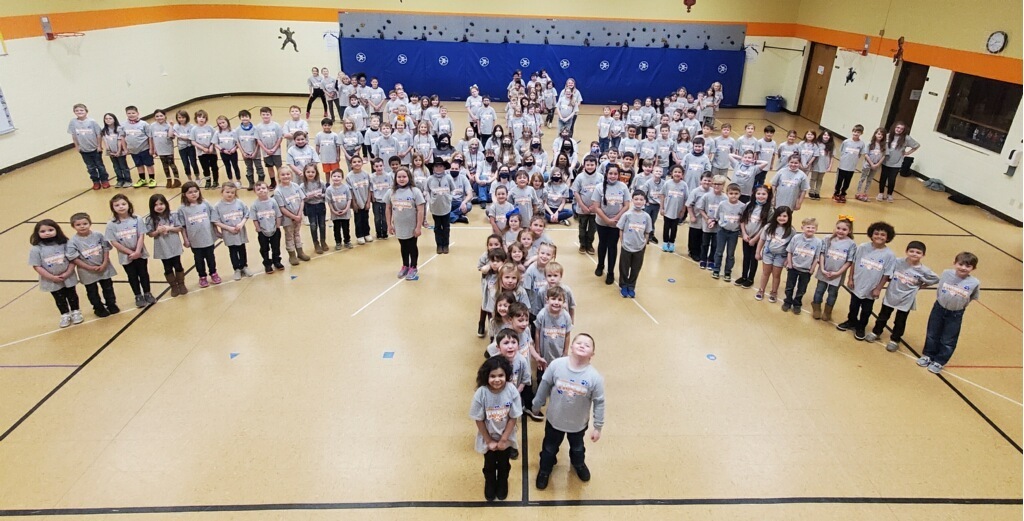 Watch for details coming soon about kindergarten registration. We have on-site after school care available every day until 6pm!